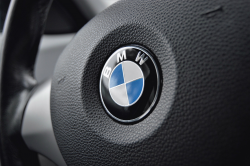 — BMW is recommending owners of nearly 48,000 vehicles should park their vehicles outdoors until the electric auxiliary water pumps are replaced.
The pumps can fail and cause the circuit boards to overheat and catch fire, a problem BMW has been trying to fix since a 2011 recall of 32,000 vehicles and a January 2012 recall of 90,000 vehicles.
The recalled vehicles include these 2011 and 2012 models.
2011-2012 BMW 550i
2011-2012 BMW 550i xDrive
2011-2012 BMW 550i Gran Turismo
2011-2012 BMW 550i Gran Turismo xDrive
2011-2012 BMW 750i
2011-2012 BMW 750Li
2011-2012 BMW 750i xDrive
2011-2012 BMW 750Li xDrive
2011-2012 BMW 760Li
2011-2012 BMW X5 xDrive50i
2011-2012 BMW X5 M
2011-2012 BMW X6 xDrive50i
2011-2012 BMW X6 M
2011-2012 BMW ActiveHybrid7
2011-2012 MINI Cooper S Convertible
2011-2012 MINI John Cooper Works Convertible
2011-2012 MINI Cooper S Countryman
2011-2012 MINI Cooper S Countryman ALL4
2011-2012 MINI Cooper S, JCW
2011-2012 MINI Cooper S Clubman
2011-2012 MINI JCW Clubman
2011-2012 MINI Cooper S Roadster
2011-2012 MINI JCW Roadster
2011-2012 MINI Cooper S Coupe
2011-2012 MINI JCW Coupe
2011-2012 Rolls-Royce Ghost
2011 BMW X6 Hybrid
2012 BMW 650i Coupe
2012 BMW 650i xDrive Coupe
2012 BMW 650i Convertible
2012 BMW 650i xDrive Convertible
Although recalls were issued in 2011 and 2012, BMW received a report in October 2017 about a 2011 MINI Cooper S that suffered from a failed electric auxiliary water pump, causing engineers to review field data. Another report arrived in December 2017 when a pump failed on a 2011 550i xDrive, a vehicle that hadn't been recalled previously.
BMW concluded the newly designed electric auxiliary water pumps supplied by Pierburg were exhibiting similar failures to the water pumps that were previously recalled even though the pump design had changed.
Affected owners who have paid to replace the auxiliary water pumps should ask BMW about reimbursement.
BMW dealers will replace the water pumps when the recall begins, but the automaker doesn't have replacement water pumps and doesn't know when the recall will get off the ground.
Owners will be notified in June 2018 about the recall and will receive second notices when replacement pumps are available. Until then, park away from anything flammable.
Owners may contact BMW at 800-525-7417, MINI at 866-825-1525 or Rolls-Royce at 877-877-3735.