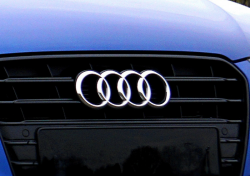 — Audi Volkswagen Korea and Porsche Korea are in more trouble after regulators and prosecutors found evidence the automakers manipulated popular models to bypass emissions regulations.
The South Korean Ministry of Environment says more than 10,000 vehicles are responsible for the penalties, including the Porsche Cayenne, Volkswagen Touareg, Audi A6 and Audi A7.
Officials say they haven't calculated a total amount in fines, but Audi, Porsche and VW could possibly pay more than $9 million in penalties while also facing criminal charges from Korean prosecutors.
Eight models had their licenses revoked based on Audi, Porsche and VW manipulating the use of a chemical called AdBlue which is injected into the exhaust systems to reduce nitrogen oxide emissions.
The Ministry claims the vehicles were altered to spray less AdBlue than required, at least in certain situations. Korean regulators found the vehicles primarily sprayed less AdBlue when traveling at higher speeds with three or four occupants.
The water and urea used for AdBlue helps to protect the public from the harm of nitrogen oxides. But prosecutors allege the affected models emit 10 times more nitrogen oxides than other vehicles.
The Ministry also says Audi, Porsche and Volkswagen customers are receiving reduced fuel efficiency which has caused some owners to already file lawsuits.
The affected vehicles were built between May 2015 and January 2018 and all will be subject to future recalls once regulators approve the necessary repairs.