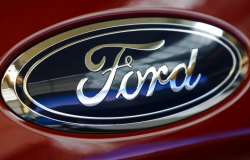 — Ford is recalling about 4,300 Econoline vehicles equipped with 5.4-liter engines and 5R110W transmissions because the vehicles can suddenly lose drive power.
Ford says the 2009-2016 Econolines have ambulance or school bus packages with welds inside the coast clutches that may fail.
The automaker says the faulty welds in the Econolines can fatigue and fail and stop the vehicles from moving forward, with the majority of reports indicating the welds fail during times of high torque. An example is when a driver starts accelerating from a stop.
However, even if the vehicle stops moving forward, Ford says all engine, braking and steering functions remain unaffected.
The result of the defect is dangerous and unique because of how the vehicles are used. A broken-down ambulance or school bus means transferring patients or children from a vehicle possibly stuck in the middle of a road.
This could be a death sentence in the case of an ambulance hauling a seriously injured or sick patient who is delayed in reaching the hospital.
In one complaint filed with the National Highway Traffic Safety Administration, the owner of a fleet of Econolines complained about an incident when the transmission lost the ability to transmit torque. The fleet operator described the dangers of transferring special needs individuals from the school bus stuck in the roadway.
A driver may have some warning of trouble if they notice delays of the transmission to engage, and it's possible the check engine light may illuminate right before the vehicle loses power.
More than 3,800 of the recalled vehicles are in the U.S. and another 445 are in Canada.
Ford dealers aren't ready to repair the vehicles and it's likely they won't be until September 2019. The automaker says customers will be mailed interim recall notices July 22, 2019, then receive second notices once dealers have the remedy parts.
According to Ford, dealers plan on replacing the single-engaging coast one-way clutches with new dual-engaging clutches.
Econoline owners may contact Ford at 866-436-7332 and refer to recall number 19S20.
CarComplaints.com has complaints from owners of Ford Econoline vehicles.