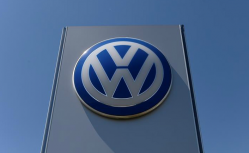 — Volkswagen has been ordered to pay South Korean diesel vehicle owners for causing them "psychological damage" related to driving vehicles with illegal emissions systems.
At the same time Audi Volkswagen Korea and Porsche Korea were again fined for using illegal emissions systems, the Seoul Central District Court ruled VW must pay more than 2,400 owners for causing them mental anguish.
Each vehicle owner will receive about $825 (1 million won) for the alleged mental problems caused by paying for and driving around in diesel models they thought were good for the environment.
Customers were led to believe they were paying premium prices for diesel vehicles capable of providing fuel economy much better than gas-powered models while helping to protect the environment.
Although Korean customers succeeded in convincing the court to award damages for mental distress, vehicle owners failed to win their arguments concerning property damage claims.
According to the ruling, VW may have altered the diesel emissions systems, but customers still had their choice of which vehicles to purchase. The ruling also says that although the vehicles were illegally sold, the vehicles didn't contain "defects."
Additionally, the court ruled against fraud claims even though Volkswagen certainly falsely marketed the vehicles.
The Seoul Court said VW betrayed the trust of South Korean customers and waited to order recalls until the public kept pushing and complaining.
"This issue of vehicle-related misconduct must have caused psychological damage beyond the level acceptable to ordinary people." - Seoul Central District Court
The court ruling joins a recent action by the South Korean Ministry of Environment that banned certain Audi, Porsche and Volkswagen models after an investigation showed pollution control devices manipulated emissions levels.
Included in the ban are versions of the Audi A6, Audi A7, Volkswagen Touareg and the Porsche Cayenne.
The Ministry said the diesel vehicles were emitting nitrogen oxides about 10 times above legal limits, something that cancelled the import licenses for about 10,000 vehicles.
Click here to read more about Volkswagen's emissions problems.