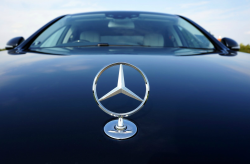 — A Mercedes diesel lawsuit will continue in court based on consumer harm and racketeering claims that allege the automaker teamed up with parts manufacturer Bosch to cheat on emissions tests.
Included in the BlueTEC class action lawsuit are these diesel models:
Mercedes-Benz ML320
Mercedes-Benz ML350
Mercedes-Benz GL320
Mercedes-Benz E320
Mercedes-Benz S350
Mercedes-Benz R320
Mercedes-Benz E-Class
Mercedes-Benz GL-Class
Mercedes-Benz ML-Class
Mercedes-Benz R-Class
Mercedes-Benz S-Class
Mercedes-Benz GLK-Class
Mercedes-Benz GLE-Class
Mercedes-Benz Sprinter
According to the diesel lawsuit, Mercedes and Bosch misrepresented the environmental facts by misleading consumers about BlueTEC vehicles.
Advertisements for the Mercedes diesel vehicles promoted allegedly low emissions and high fuel economy of the BlueTEC vehicles compared to other diesel models. Part of those advertisements and public statements claimed nitrogen oxide emissions were 90 percent lower than comparable vehicles.
But the plaintiffs allege those advertisements were far from true as the automaker and Bosch allegedly conspired by manufacturing electronic control unit EDCI 7 which allegedly works as a defeat device to turn off or limit emissions controls during real-world driving.
Additionally, the plaintiffs claim the vehicles emit high levels of nitrogen oxides when temperatures dropped below 50°F.
According to the lawsuit, Mercedes failed to inform customers that BlueTec engines allegedly emit more emissions compared to gasoline vehicles, something the plaintiffs claim would have prevented them from purchasing the diesel vehicles.
The lawsuit was dismissed at one point but the judge allowed the plaintiffs to amend their complaint, something they did five times. With the latest ruling, the class-action will proceed after the judge dismissed certain claims but also ruled there is evidence Bosch and Mercedes concealed the existence of emissions defeat devices.
The judge further ruled the "Plaintiffs have plausibly pled that the products received did not live up to the claims made by Defendants," and that "benefit of the bargain damages are recoverable for overpayment and recoverable to confer standing."
The class action will hear Mercedes and Bosch argue against claims they violated the Racketeer Influence and Corrupt Organization (RICO) Act and state consumer laws.
The Mercedes-Benz diesel lawsuit was filed in the U.S. District Court for the District of New Jersey - Gwendolyn Andary, et al v. Mercedes-Benz USA LLC.
The plaintiff is represented by Hagens Berman.