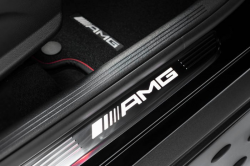 — Airbags that take too long to deploy have caused Mercedes-Benz to recall 779 vehicles to update the parameters of the airbag control unit software.
The defective frontal airbags are in 2018-2019 Mercedes-Benz GLC63 AMG Coupe, GLC63S AMG Coupe and GLC63 vehicles.
The automaker says the airbags can experience delayed deployments for front passengers who aren't wearing seat belts.
Mercedes doesn't know when the recall will begin. Affected owners probably have received initial recall notices explaining how second notices will be mailed when dealers are ready to update the software.
Customers with questions should call 800-367-6372.