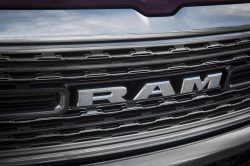 — Ram fuel filler neck problems have caused a proposed class action lawsuit that alleges 2015-2019 Ram trucks have defective filler necks that cause gas nozzles to lodge in the openings of the fuel tanks.
This allegedly causes drivers to forcefully remove the gas nozzles from the filler necks or contact third-party assistance to dislodge the nozzles.
Simply put, the filler neck is the tube that runs from the exterior of the truck to the interior of the gas tank.
Plaintiff, Kelly Kingston says he purchased a 2016 Ram truck in California and attempted to refuel his truck at gas stations where he previously had no refueling issues with other vehicles. However, the same fuel nozzles he used with other vehicles lodged in his Ram fuel filler neck.
The plaintiff claims there have been times he has spent more than 20 minutes attempting to dislodge a nozzle from his truck and one time he had to contact AAA and wait two hours for assistance.
Kingston also says he is frequently sprayed or covered in gasoline because of fighting to remove stuck gas nozzles, a problem he says may have prevented him from buying the truck if he would have known about the filler necks.
Additionally, the angle of the Ram filler neck triggers the automatic shutoff function of a fuel pump which causes the pump to stop pumping every few seconds.
Fiat Chrysler has allegedly known about the filler neck problems on Ram trucks since at least 2015 but has done nothing to fix the alleged problems. In addition, Ram buyers don't learn of the problems until after they try to fill the tanks.
The allegedly problematic fuel filler neck (part number 68400788AA) is steeply-angled, but some Ram owners say they erased the problems by replacing the necks with different necks (part number 68448220AA) that aren't as angled.
According to the plaintiff, there is no excuse for Chrysler to ignore the alleged problems for such a simple fix, leaving the fix to Ram owners who must pay their own money to make repairs.
The Ram fuel filler neck class action lawsuit was filed in the U.S. District Court for the Central District of California - Kingston, et al., v. FCA US LLC.
The plaintiff is represented by Ahdoot & Wolfson.
Check out what owners say about their Ram trucks.