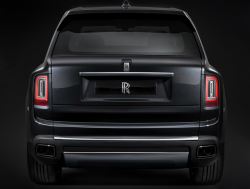 — A Rolls-Royce Cullinan recall has been issued for more than 403 vehicles because the brake lights may not be bright enough.
The 2019 Cullinans, which cost about $325,000 each, don't comply with federal safety standards concerning lights and reflective devices.
Rolls-Royce expects the Cullinan recall to begin October 14, 2019, when dealers will update the brake light software.
Customers with questions should call 866-230-4956.