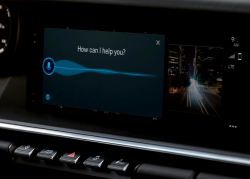 — A Porsche Communication Management (PCM) settlement is final for owners of vehicles equipped with PCM 3.1 (infotainment) systems and XM radio antennas.
The Porsche class action lawsuit alleges the vehicles received an update in May 2020 which caused the PCM 3.1 systems to continuously turn on and off.
The PCM settlement includes "all entities and individuals in the United States who, as of May 20, 2020, owned or leased" any of these vehicles.
2010-2016 Porsche Panamera
2011-2016 Porsche Cayenne
2012-2016 Porsche 911 Carrera
2012-2016 Porsche Boxster
2012-2016 Porsche Cayman
2015-2016 Porsche Macan
According to the PCM class action lawsuit, the May 2020 update caused the infotainment systems to enter a near-continuous rebooting cycle which drained the batteries and caused loud static noise.
Porsche PCM Settlement Agreement
A Porsche owner can submit a claim for one of two options, but not both.
A Porsche owner can receive reimbursement for the expense of repairing or replacing the PCM system, or the owner can receive a $25 cash payment or a $50 credit at a Porsche dealership.
The attorneys representing the plaintiffs will receive $2,049,388.63.
You can read more about the PCM settlement by visiting PorschePCMSettlement.com.
The Porsche PCM settlement was handled in the U.S. District Court for the Northern District of Georgia (Atlanta Division): Bowen vs. Porsche Cars N.A., Inc.
The plaintiff is represented by Caplan Cobb LLP, Meyer Wilson Co., LPA, and Gibbs Law Group LLP.