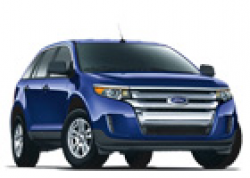 — Ford is recalling certain 2012 Edge vehicles manufactured from September 2, 2010, through October 31, 2011, equipped with 2.0L engines.
According to Ford, the fuel line pulse damper metal housing may crack as a result of a fault in the manufacturing process. Once the system is pressurized, the housing may leak on a continuous basis.
If this leaking gas gets anywhere near an ignition source, the next thing you notice could be flames leaping from your vehicle.
Ford expects the recall to start on or about September 24, 2012. Owners should contact Ford at 866-436-7332 and refer to recall number 12S40.