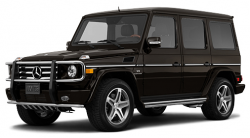 — Another safety recall concerning faulty air bags and this one could cause shrapnel wounds if the air bag deploys.
Mercedes-Benz is recalling model year 2011 G550 and G55 (AMG) vehicles because parts of a molding strip could come loose when the front passenger air bag deploys.
The affected vehicles were manufactured from September 20, 2010 through April 27, 2011.
According to the National Highway Traffic Safety Administration, "parts of the molding strip could potentially become loose and become a projectile in the passenger compartment."
Mercedes says the recall is expected to begin during September, 2012. Your dealer will will reinforce the connection between the molding strip and air bag cover flap.
Owners can contact Mercedes-Benz at 800-367-6372.