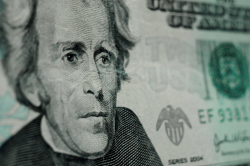 — Safety recalls are serious business for automakers and vehicle owners alike. Each month, CarComplaints.com stays busy notifying consumers of the latest recalls, and it's a good bet that many consumers have already thrown out their own money to fix a vehicle that is eventually recalled.
Considering the cost can be high, many people are left asking if they can get reimbursed for the cost of a repair the automaker has finally offered to pay for during an official recall.
Yes, you can get your money back, but remember, these are government rules we're talking about. The process isn't simple and your claim will be denied if you don't follow the required steps.
According to the National Highway Traffic Safety Administration, automakers are required to reimburse you based on either the date the government opens an engineering analysis of the problem, or one year prior to the manufacturer's notification of a defect to the government, whichever comes first.
Automakers send notices by mail, so you should always pay attention to any notices sent from your automaker because you could easily miss the time limit. The closing date of eligibility for reimbursement is 10 days after your manufacturer mails the last of the owner recall notices.
For replacement of equipment, the closing date is either the same as for vehicles or 30 days after the manufacturer's closing of its public notice of the existence of a defect, whichever is later.
Again, these are government rules, so red tape is everywhere. You'll need to have documentation of everything and make copies to submit by mail. The recall notice from your manufacturer will instruct you on where to send the documents.
Here's what you'll need to be reimbursed:
1. Your name and address.
2. A copy of the title to prove that you own the affected vehicle.
3. Identification of the vehicle or the piece of equipment affected by the recall.
4. A copy of the recall letter.
5. The receipt for the work you had done on your vehicle or equipment.
It's always a good idea to send the documents by certified mail for proof that your package was received.