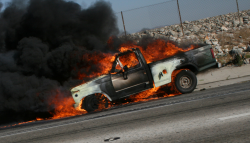 — Car insurance is a fact of life for most of us, but many consumers either pay for more coverage than they need or find out too late they didn't have the correct coverage.
Auto insurance laws and requirements are different based on where you live, but overall, there are basic terms that apply to all of us.
Car insurance can apply to your own vehicle, the vehicle or property of someone else, or injuries to either party. Most states have a system based on who is at fault in an accident. If you're blamed for a crash, your own "first-party" collision insurance covers damage to your vehicle and other property. If you are liable for damage to another vehicle or property, your insurance pays under "third-party" property damage liability coverage.
In short, first-party insurance pays for your own losses while third-party insurance pays for losses to other people and property, if you are at fault.
Common Terms Related to Vehicle or Property Coverage
Collision: Having collision insurance will insure you against any physical damage to your vehicle if you are at fault.
Comprehensive: Want your vehicle to be insured against theft or any kind of loss not attributed to a crash? You'll need comprehensive coverage.
Property Damage: If you're the at-fault driver, property damage liability insures against physical damage caused to other vehicles and property in a crash.
Common Terms Related to Injuries in a Crash
Much of the information you need about insurance coverage for injuries is based on where you live.
No-fault insurance is sold in Delaware, Florida, Hawaii, Kansas, Kentucky, Maryland, Massachusetts, Michigan, Minnesota, New Jersey, New York, North Dakota, Oregon, Texas, Utah and Washington. In those states, injury costs are paid under the injured person's first-party personal injury protection coverage.
There are limits, though, so costs over these limits may be paid under an at-fault driver's bodily injury liability coverage.
In most states with traditional insurance regulations, it all comes down to who is at fault. If you are to blame, your medical payment insurance covers your injuries, while bodily injury liability pays for injuries to other people. If it wasn't your fault, the at-fault driver's bodily injury insurance covers you.
Personal Injury: Available in states that offer no-fault insurance, this insurance pays up to a specified amount for injuries regardless of who is at fault. The amount, which may be monetary or based on injury severity, varies from state to state and must be exceeded before an injured person may sue an at-fault driver for the additional costs.
Medical: Sold in states that offer traditional insurance coverage, medical liability covers injuries to insured drivers and the passengers in their vehicles but not injuries to people in other vehicles involved in a crash.
Bodily Injury: Insures against injuries that at-fault drivers cause to people in other vehicles.
Related Reading