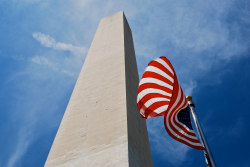 — The U.S. government shutdown is now off and running and one possible group of victims could be auto owners.
Try getting the latest car recall or investigation information and you'll see this on the website of the National Highway Traffic Safety Administration (NHTSA):
"Due to a lapse of Federal Government funding, NHTSA is unable to post any new recalls after close of business September 30, 2013. Recall searches will remain available but are only current as of that time. Consumers can continue to file safety defect complaints via this website, but they will not be evaluated by NHTSA staff until funding and services are restored."
What does this mean to the average car owner? Maybe not much, but that will depend on how long the doors are shuttered.
Automakers can still announce voluntary recalls without the government involved, if they choose to release the information to the public.
However, many recalls occur after an official government investigation into an alleged safety defect. Without those investigations, it's possible a current safety defect could fly under the radar.
No money also means no new government crash tests, no rulemaking, and no human being sitting in an office reading consumer complaints filed with NHTSA.
But hey, the government might not be interested in your complaints, but CarComplaints.com is. Add your complaint here, about any vehicle. We're listening!