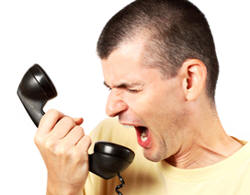 — Many consumers have questioned if making a complaint about their car will really do any good. That question is answered in a recent report from the National Highway Traffic Safety Administration (NHTSA) concerning the subject of vehicle safety recalls.
The NHTSA says that in 2012, manufacturers filed more than 650 recalls that affected almost 18 million vehicles. The recalls included everything from the vehicle itself to child seats, but what's really interesting is how the process to a federal safety recall works.
The Importance of Owner Complaints
The NHTSA says the role of vehicle owner-submitted complaints cannot be underestimated and that the very reason many vehicles are recalled is due to the influence of those owner complaints. In 2012, the NHTSA received 41,912 complaints concerning potential safety defects, 49,417 complaints in 2011, and 65,765 in 2010.
Consumers are the main cog in the machine of the recall process and recalls are often the direct result of a government investigation into consumer complaints.
Where to File Your Complaints
While you should always file a complaint directly with NHTSA, the government says it's important to let your complaint be known on independent auto websites, such as CarComplaints.com.
The federal Office of Defects Investigation and its counterpart, the Office of Vehicle Safety Compliance, constantly review information from numerous sources to identify potential safety defect trends, including independent auto web sites.
Over the last three years, NHTSA's defect and compliance investigations and testing have resulted in over 430 recalls involving 22 million vehicles and products.
Let Your Voice Be Heard
If you have a complaint about your vehicle, let the world know. Your complaint could influence the decision to order a recall and possibly save many lives, including your own.