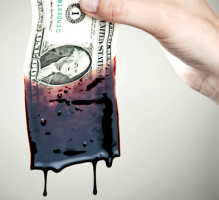 — The law firm of Chimicles & Tikellis is investigating a possible class-action lawsuit against Toyota after complaints of excessive oil consumption in certain vehicles.
The vehicles include the 2007-2011 Toyota Camry Hybrid; 2007-2009 Toyota Camry; 2009 Toyota Corolla; 2009 Toyota Matrix; 2006-2008 Toyota RAV4; 2007-2008 Toyota Solara; 2007-2009 Scion tC; and the 2008-2009 Scion xB.
A Defective Design?
Chimicles & Tikellis say the vehicles might contain defective piston rings in the engine. They are investigating if the alleged design defect has caused owners to spend thousands of dollars to fix a problem that should have been covered under warranty.
Toyota issued a Technical Service Bulletin (TSB) in 2011 informing dealers of repair procedures for owners who complain about excessive oil consumption. Toyota said some 2006-2011 vehicles equipped with the 2AZ-FE engine may experience the problem.
To minimize oil consumption, Toyota changed the piston assembly and provided mechanics with updated repair procedures.
Vehicles with the 2AZ Engine Covered in the TSB
Unlike a recall, a TSB is essentially updated repair procedures for mechanics. An automaker does not have to pay for repairs if they determine the problem is outside the warranty limitations, and unlike recalls, the owner of the affected vehicle is not required to be notified of the issue.
Additionally, a recall wouldn't be issued for a problem like this because excessive oil consumption isn't considered a safety defect.
On the 2AZ engines, Toyota considers oil consumption to be normal at one quart of oil used per 1,200 miles or less of "normal driving."
Frustrated Owners
CarComplaints.com has heard from many owners of the affected vehicles about the cost associated with fixing the problem, sometimes as high as $6000. The 2007 Toyota Camry seems to be the worst.
"Bought 07 Camry SE with 4 cyl engine new in fall of 2006. After 90k I decided to start changing oil myself with Mobil 1 oil. Noticed that car was burning oil and mentioned to service advisor on last 3 service appointments. Was told this was 'normal'. Last week wife was driving on freeway and check engine light flashed. Got home and checked oil, it was almost a full quart low when I just topped it off 6 days earlier. Took to Toyota dealer, long story short they quoted me $6390 for engine replacement." - 2007 Toyota Camry owner.
If you've been affected by excessive oil consumption in your Camry, Corolla, Matrix, RAV4, Scion tC, Scion xB or Solara, contact Chimicles & Tikellis here.