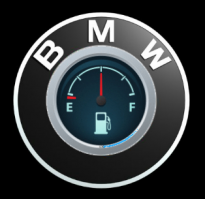 — Another automaker has been nailed by the U.S. Environmental Protection Agency (EPA) for over-estimating vehicle fuel economy values. BMW will have to lower its estimated miles per gallon values on four model year 2014 BMW Mini Coopers, some by as much as four miles per gallon.
The EPA conducts fuel economy testing on vehicles each year to verify government values correspond to values submitted by the automaker. The EPA calls this an "audit" that required BMW to re-test the vehicles with oversight from the EPA. The government also conducted its own testing at its National Vehicle and Fuel Emissions Laboratory in Ann Arbor, Michigan.
BMW submitted its mileage estimates to the government about the 2014 Mini Cooper and Cooper S manual transmission, and the 2014 Mini Cooper and Cooper S semi-automatic vehicles.
In one example of fuel economy values being too high, BMW said its Mini Cooper S with manual transmission should get 38 mpg on the highway. However, government testing showed the number is really 34 mpg.
On values for city and highway driving, along with combined city/highway values, the EPA found BMW's estimates too high, typically by just one mile per gallon. The largest discrepancies were seen in the combined city/highway mpg values which were one to four mpg too high.
BMW will now be required to re-label the four 2014 Mini Cooper models.
Earlier this month, the same EPA audit process showed Mercedes-Benz cars had fuel economy values higher than they should have been. Additionally, Hyundai and Kia had to lower fuel economy values in 2012 after getting busted by the EPA.