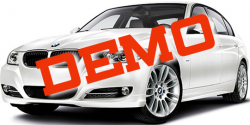 — A BMW class-action lawsuit settlement over demo cars has been preliminarily approved by a New Jersey judge.
The lawsuit was filed by plaintiff Sanjay Saini who claimed BMW sold demonstration cars as new with an "ultimate warranty" but didn't tell consumers the cars were demo cars.
Saini purchased the 2011 BMW 335d from a BMW dealership in Virginia believing the car was brand new with the full four-year warranty. Saini was in for a surprise when he took the car to a dealer for service and found out the warranty had begun before Saini bought the car.
The lawsuit alleges the warranty is a guarantee there is no cost for anything but gas and tires for four years. However, BMW then didn't tell consumers the warranty period had already started before the cars were sold. Furthermore, BMW policy is to require its dealerships to buy thousands of demo cars that should be advertised and sold as new, but those dealerships failed to inform consumers the cars were demo versions.
BMW wanted the lawsuit dismissed by claiming Saini didn't really suffer any damages, an argument the judge didn't buy.
Final approval of the BMW demo car settlement will be in March 2015. According to the settlement agreement, class members will have their warranty extended by three months or more. Any owners who paid for repairs because of early termination of the warranty will be reimbursed for those expenses.
The BMW demo car lawsuit was filed in the U.S. District Court of the District of New Jersey - Sanjay Saini v. BMW of North America LLC.
Saini is represented by Lite DePalma Greenberg LLC, and Finkelstein & Krinsk LLP.