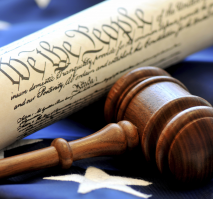 — The owner of Minnesoto-based car dealerships has filed a federal lawsuit against the U.S. government claiming a section of the Affordable Care Act (ACA) violates his religious beliefs.
Owner Doug Erickson said the so-called "contraceptive mandate" of the ACA will require him to provide abortion-inducing drugs to his employees.
Erickson, who owns Hastings Automotive, Inc., and Hastings Chrysler Center, said his religious beliefs conflict with providing his employees "Plan B" and "ella," two drugs commonly referred to as "morning-after" drugs.
The ACA labels the drugs as contraceptives, however, "ella" works for five days and is considered by pro-life organizations to kill embryos, not just prevent fertilization.
By refusing to fund the drugs, Erickson could be fined $100 per employee, per day.
"The government should not be able to coerce faith-based, for-profit businesses to violate their religious beliefs," said Jeremy Dys, Senior Counsel for Liberty Institute. "This Mandate illegally and unconstitutionally forces our client to violate his sincerely held religious beliefs that form the very foundation for his work as a businessman."
At the least, Erickson wants a temporary injunction from the courts. However, the lawsuit seeks a permanent injunction and declaration that the mandate violates federal constitutional and statutory law.
The Liberty Institute is being assisted in the case by Minnesota attorneys Kathryn Nash and Meghann Kantke.