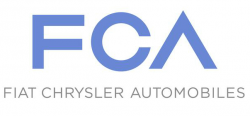 — Beginning today, don't be surprised if the name "Chrysler" starts disappearing a little bit from public view. The company is still here, but its formal business name (Chrysler Group LLC) isn't.
The automaker announced it is now called FCA US LLC, or Fiat Chrysler Automobiles US. The automaker said nothing else has changed, including its location, management team or brands.
The name change follows the official parent company name change in October to Fiat Chrysler Automobiles N.V., the name listed on the New York Stock Exchange.
The "Chrysler" name won't completely go away as FCA US will still sell vehicles under the Chrysler brand. However, the public should be aware of the name change in the event any future correspondence arrives from someone named FCA US.