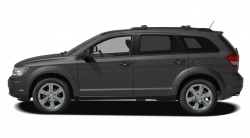 — The National Highway Traffic Safety Administration (NHTSA) says another 700,000 Chrysler vehicles are under the government microscope for ignition switch problems, some thought to be fixed long ago.
NHTSA had just announced over 525,000 Jeep vehicles are under investigation because of complaints about faulty ignition switches. However, the description of the alleged defect is a little different.
Chrysler ordered a recall in 2011 on model year 2010 Dodge Journey, Grand Caravan and Chrysler Town & Country vehicles because the ignition key could move from the "run" position to the "accessory" position. Although it involved an ignition switch moving out of position, it was different than what caused the current investigation of 525,000 Jeep vehicles.
In the 2011 recall, Chrysler said the problem occurred when a vehicle was initially started and the ignition key was released from the "start" position. A spring is used to bring the key back to the "run" position, but Chrysler found the switch could move too far and leave the ignition key stuck between the "run" and "accessory" positions.
A bump in the road or a bump to the key could cause the switch to move to the accessory position and disable the air bags in a crash.
The recall was supposed to fix the problem, but a government review shows the problem is occurring to model year 2008-2009 vehicles that weren't part of the previous recall. Additionally, owners of model year 2010 vehicles who had their vehicles repaired as part of the 2011 recall say the ignition switch is still moving out of position.
NHTSA has opened a "recall query" to determine if the 2011 recall was enough to fix the problem and if additional model year vehicles should be added to the recall.