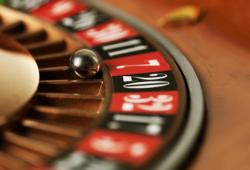 — An emergency motion filed in a Texas court wants General Motors to inform customers to park their cars if they are equipped with a defective ignition switch responsible for the recalls of 2.5 million cars. The motion indicates GM is gambling with lives by allowing customers to drive cars with a known defect traced to numerous deaths and accidents.
Girard Gibbs LLP filed the emergency motion alleging GM failed to respond to warning signs about problems with the ignition switches. At the time of filing, Girard Gibbs asked the United States District Court for the Southern District of Texas to order GM to immediately send 1.6 million vehicle owners notice to park their cars until GM dealers fix the cars.
At the time, that was the total number of cars recalled because of the ignition switch defect. However, as of March 28, the total number of recalled cars is over 2.5 million.
"Vehicle manufacturers have a duty to report known safety defects in their vehicles," said Daniel Girard, Girard Gibbs LLP managing partner. "The lawsuit alleges that GM took far too long in doing so and the emergency motion asks the court to order GM to do everything reasonably possible to ensure that GM vehicle owners are not put at further unnecessary risk."
According to the motion, there are 13 confirmed deaths related to deaths where air bags failed to deploy because of the ignition switch defect.
The GM vehicles include the 2005-2007 Chevy Cobalt and Pontiac G5, the 2003-2007 Saturn Ion and 2007 Saturn Sky, and the 2006-2007 Pontiac Solstice and Chevrolet HHR.
The motion will be heard by Judge Nelva Gonzalez Ramos on April 4, 2014.