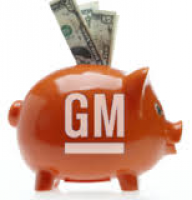 — GM has been sued for $10 billion in two proposed class-action lawsuits that accuse the beleaguered automaker of causing a loss of value in 27 million General Motors vehicles.
One lawsuit covers all GM vehicles bought or leased between July 11, 2009 and July 3, 2014. The second lawsuit covers GM vehicles purchased or leased before July 11, 2009, and only those with ignition switch defects.
According to the lawsuits, GM-branded vehicles started losing value in February 2014 and continue to do so, with an example of the 2010-2011 Camaro losing $2,000 in value.
The lawsuits accuses GM of misrepresentation, concealment and non-disclosure of a host of serious safety defects. Further, the lawsuits allege GM knew about the defects but concealed the them and failed to fix the problems.
The second complaint specifically lists the following vehicles purchased or leased before GM's bankruptcy in 2009: (Click a model to read complaints as submitted to CarComplaints.com)
Read the first lawsuit here and the second complaint here.
With questions about the lawsuits, contact the law firm of Hagens Berman.
29 Death Claims Approved Over Fatalities Related to Ignition Switches
A month ago, General Motors had approved 19 death claims related to defective ignition switches that have caused millions of GM vehicles to be recalled. Today the number of approved death claims is 29 as GM continues to analyze over 1,500 claims submitted to a program to compensate the victims of the deadly ignition switches.
GM created the compensation fund after an admitted 10-year delay in ordering ignition switch recalls caused accidents, injuries and deaths. A simple bump of the knee or a heavy key ring caused the ignition switch to move out of position and shut off the engine. The sudden failure of the engine caused a complete loss of power steering, power brakes and failure of the air bags to deploy in a crash.
A claimant must prove the air bags didn't deploy in a crash involving one of the 2.6 million older model recalled cars. Family members of those who died are eligible for at least $1 million and the spouse or dependent of a deceased victim will qualify for an additional $300,000. Accepting an offer from GM means giving up the right to sue the automaker over the ignition switch.
GM says along with the 29 deaths, the compensation fund has approved payments related to 27 injuries.