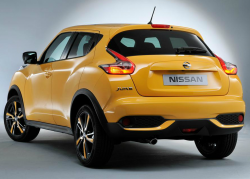 — Nissan is recalling over 800,000 vehicles for airbag, mirror and gas leak problems, although many of the recalled vehicles are outside the U.S.
About 130,000 cars and SUVs in the U.S. (470,000 globally) have fuel pressure sensors that might be loose and could leak gas due to vibration and heat.
Nissan names the recalled vehicles as the 2012-2014 Nissan Juke, 2012-2013 Infiniti M56 and QX56, 2014-2015 Infiniti Q70 and QX80, and certain model years of the Nissan Patrol, Pulsar, Serena, Tiida and X-Trail.
Nissan says although any ignition source could start a fire from leaking gas, the automaker has no reports of accidents, injuries or fires related to the defect.
The recall should begin by January 26, 2015, when Nissan dealers will replace the fuel pressure sensors.
Another 152,000 cars are recalled worldwide because of defective Takata airbags. Information is sketchy but some of the recalled vehicles include the Nissan Presage, X-Trail, the 2003-2004 Nissan Pathfinder and 2004 Sentra. Nissan hasn't said much about the recall other than it's related to an incident in Japan that also caused Toyota to recall vehicles with the same airbags.
A separate recall affects about 250,000 Nissan vehicles with defects related to door mirrors. However, Nissan hasn't released much information and it appears all the vehicles are located outside the U.S.
Owners of the recalled vehicles can contact Nissan customer service at 800-647-7261.
Read what owners say about the Nissan vehicles named in the recalls: