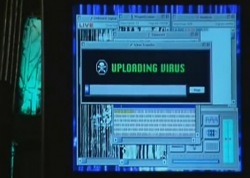 — Are you prepared to install anti-spyware, anti-virus, anti-malware and electronic firewalls on your car? Based on what U.S. Senator Ed Markey (D-Mass.) says, the day is near where we might have to treat our cars like our computers.
Today's cars are battery-operated computers on wheels and a growing target of hackers worldwide. Each year the typical automobile is manufactured with an ever-growing jumble of sensors and electronics, and it will only continue as cars are made to "talk" to each other and to surrounding infrastructure by wireless communications.
That's not even considering the work currently underway to create driverless cars that will completely be controlled by computers and wireless connections.
Where Are the Safeguards?
To find out what automakers are doing to protect against hackers, Sen. Markey asked the manufacturers how they were putting safeguards in place to make sure the cars don't turn into remote control two-ton toys. The results aren't encouraging.
Markey says the automakers have failed to do their part to protect against cyber attacks and privacy invasions, with only one of 16 manufacturers knowing how to detect a hacker while the event was occurring. Most of the automakers couldn't even supply reports about past hacking attempts because they didn't know about them.
And then there is the little issue of how manufacturers are using your driving history and other data, all in the name of what they call an "improved customer experience."
Third-party companies are commonly used to transfer the driving history direct from the car by wireless connection to a different location. For any owner who doesn't want their data shared, opting out can be a nightmare that can cause certain features of the car to be disabled.
To make matters even more bizarre, Markey says most of the manufacturers couldn't even properly understand his questions.
Those companies are BMW, Chrysler, Ford, General Motors, Honda, Hyundai, Jaguar Land Rover, Mazda, Mercedes-Benz, Mitsubishi, Nissan, Porsche, Subaru, Toyota, Volkswagen/Audi and Volvo.
In July 2014, $10,000 was offered to anyone who could hack into a Tesla Model S, and a team of Chinese students did just that. The students were able to control the doors and sunroof, honk the horn and turn on the headlights.
Has your car ever taken on a life of its own and made you think it was haunted? Tell us about it.