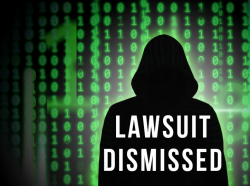 — A car hacking lawsuit filed against Ford, General Motors and Toyota has been dismissed because none of the plaintiffs own a car that was actually hacked. The suit, filed in March 2015, came after a report from U.S. Senator Ed Markey (D-Mass.) that claimed car companies are failing against hackers.
Lead plaintiffs Helene Cahen, Kerry J. Tompulis and Merrill Nisam claim the vehicles have over 35 separate electronic control units (ECU) that connect through a controller area network (CAN) that can allow hackers access to the cars.
Judge William Orrick said the hacking arguments concerning the CAN bus are meaningless because all cars since 2008 are equipped with some type of controller area network. Targeting only certain automakers in a lawsuit is a waste of time when all cars from all automakers are the same.
Although the plaintiffs claim they wouldn't have purchased the vehicles if the automakers would have said the cars could be hacked, the plaintiffs would have been left with no options to buy any car manufactured after 2008.
Furthermore, the judge said the plaintiffs were talking about the risk of being harmed by a hacker in the future without knowing if that would actually occur. Without the ability to state an injury from the potential hacking vulnerabilities, the lawsuit could not hold up in court.
Other arguments set forth by the plaintiffs didn't impress the judge, including issues of privacy. The plaintiffs said their privacy could be violated, but the judge ruled against that claim because the plaintiffs couldn't provide a credible risk of harm, such as identify theft.
The plaintiffs had further complained their privacy rights were violated because Ford, GM and Toyota collected location data from the vehicles. The argument fell through the floor because none of the plaintiffs could say how collecting location data had caused any harm or injury.
Although the judge dismissed the car hacking lawsuit, the plaintiffs have until mid-January 2016 to amend the complaint and try the lawsuit again.
The car hacking lawsuit was filed in the United States District Court, Northern District of California, San Francisco Division - Cahen, et al. v. Toyota Motor Corporation, et al.
The plaintiffs are represented by the Stanley Law Group.