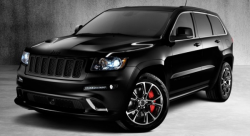 — Fiat Chrysler is recalling over 32,000 model year 2015-2016 Jeep Cherokee SUVs to make repairs to prevent power liftgate module fires.
In June 2015, Chrysler recalled over 163,000 model year 2014-2015 Jeep Cherokee SUVs equipped with power liftgates. The cause of the recall was water that could enter the liftgate control module and cause the module to fail, or possibly catch on fire.
The initial investigation determined water could pool from nine possible leak paths and splash onto the module, causing a short-circuit.
Chrysler created a water shield and added a bolt to plug the source of the water, but module failures still occurred. An investigation determined the shield and bolt didn't work because water could still enter the top of the module.
The plastic shield had been installed to protect the module from pooling water in the spare tire area, but Chrysler later found the only real fix was to install a water shield that completely covers the liftgate module. The automaker says the new water shield provides 360-degree protection that prevents water from affecting the module.
Fiat Chrysler doesn't know when the 2015-2016 Jeep Cherokee liftgate module recall will begin. Dealers will inspect the module and connectors for corrosion and if needed, replace the damaged components. Dealers will also install the new water shield that provides complete protection from water.
Affected owners of the 2015-2016 Jeep Cherokee can contact the automaker at 800-853-1403. Chrysler's number for this recall is R67.
Read owner-reported complaints about the Jeep Cherokee SUVs named in the power liftgate control module recall: