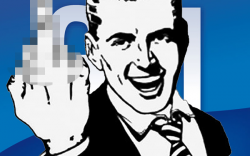 — General Motors, the automaker that went bankrupt only to be bailed out by a $49.5 billion loan from U.S. taxpayers, breathed an enormous sigh of relief as a federal judge ruled pre-bankrupt "Old GM" could not be held accountable in the deaths and injuries of hundreds of people.
The U.S. government not only bailed out GM while the automaker hid ignition switch defects, but part of the bankruptcy agreement also gave GM immunity for its actions prior to July 2009.
Facing about 150 lawsuits over deadly ignition switches on older cars, including one lawsuit for $10 billion, the automaker lawyered-up and ran to court claiming the "New GM" (after July 2009) couldn't be held liable for the actions of Old GM.
Judge Robert Gerber said the law is on the side of Old GM based on the bankruptcy agreement, yet Gerber also ruled many people at Old GM absolutely knew about the ignition switch defects but chose to conceal the problems from the public and government authorities. Furthermore, the judge said GM should have recalled the cars prior to 2009.
Attorneys for hundreds of plaintiffs argued Old GM was never challenged in court prior to 2009 because GM owners didn't know about the defects. There was no way for anyone outside of Old GM to know about the defective ignition switches because GM concealed everything from the public.
"This ruling padlocks the courthouse doors. Hundreds of victims and their families will go to bed tonight forever deprived of justice. GM bathing in billions may now turn its back on the dead and injured worry free." Plaintiffs' attorney, Bob Hilliard
Judge Gerber did rule that "New GM" could still be sued based on decreased car values because of ignition switch defects, but everything would need to be tied to GM after July 2009. This is a severe blow to GM owners because the cars were manufactured by Old GM and any accidents, injuries or deaths that occurred prior to July 2009 won't stand up in court.
"It cannot be the law that Old GM could hide the defects, and subsequently use the bankruptcy court as a shield. As Judge Gerber agreed, due process required that Old GM give notice to owners of cars with defects, and consumers did not get notice. The law must provide a remedy." - Plaintiffs' attorney, Hagens Berman Sobol Shapiro LLP
In addition to the hundreds of consumer lawsuits that will now be pulled back, other large lawsuits will be in question, including a $3 billion lawsuit filed against GM by the state of Arizona.
"...the customer is put first in everything we do." - GM corporate website