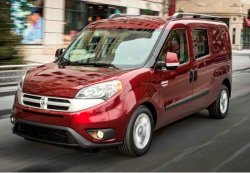 — Fiat Chrysler (FCA US) has announced two recalls totaling about 61,000 vehicles, including popular older Jeep Wrangler and Jeep Liberty SUVs.
Jeep Liberty, Wrangler, Dodge Viper
Clutch ignition interlock switch problems have caused Fiat Chrysler to recall almost 59,000 older cars and SUVs equipped with manual transmissions.
The problematic vehicles are the 2006 Jeep Liberty and Wrangler SUVs and Dodge Viper cars equipped with manual transmissions. About 44,000 of the affected cars and SUVs are in the U.S., 2,944 reside in Canada, 706 are in Mexico and 11,309 are outside those regions.
FCA says an internal investigation showed the clutch ignition interlock switches have a wire that can break. The broken wire can keep the vehicles from starting, and in some cases the vehicles can experience unintended movement even with the key turned off.
The automaker says it's unaware of any injuries or accidents from the switches.
Fiat Chrysler doesn't know when the recall will begin. However, owners of the 2006 Jeep Liberty, Wrangler and Dodge Viper vehicles should make sure the parking brake is applied before exiting the vehicle. It is also a good idea to put the gear shifter in neutral before trying to start the vehicle.
Ram ProMaster City
About 2,400 model year 2015 Ram ProMaster City cargo and passenger vans have a sticky problem. FCA says tape is on the side-curtain airbags and the tape could interfere with the deployment of the airbags.
Fiat Chrysler engineers performed a routine test of the airbags and found the tape, which will need to be removed by dealers.
The automaker says there have been no reports of accidents, injuries or complaints.
Owners of the recalled vehicles can contact Fiat Chrysler at 800-853-1403.
Do you own one of the models named in the Fiat Chrysler recalls? Read what other owners say about their cars, SUVs and vans: