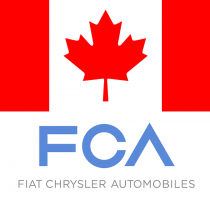 — Fiat Chrysler is on the receiving end of a $5.2 billion proposed class-action lawsuit in Canada after the automaker got pounded in the U.S. over recall failures.
Merchant Law Group filed the lawsuit after the U.S. National Highway Traffic Safety Administration fined Chrysler $105 million following an investigation into the automaker's handling of 23 recalls.
Part of the agreement in the U.S. is the potential buyback of 193,000 Ram trucks and providing incentives to owners of 1.5 million Jeeps at risk of fires in rear-end collisions. However, that deal only applies to Chrysler owners in the U.S., which allegedly is what caused the Canadian law firm to take action for that country.
Canadian safety advocates have long complained the national safety agency, Transport Canada, lacks the legal authority to strongly enforce auto safety.
Merchant Law Group says the following Fiat Chrysler vehicles are included in the $5.2 billion lawsuit:
1993-2015 Jeep Grand Cherokee
2011-2014 Dodge Durango
2004-2012 Dodge Ram 1500
2005-2014 Dodge Ram 2500
2006-2014 Dodge Ram 3500
2010-2014 Ram 4500, and 5500 trucks
2008-2012 Dodge Ram 5500
2014-2015 Ram 5500
2007; 2009 Chrysler Aspen
2004 -2013 Dodge Durango
2005-2007 Dodge Dakota
2009-2011 Dodge Dakota
2002-2007 Jeep Liberty
2008-2012 Dodge Ram 4500
2014-2015 Ram 4500
2008-2010 Chrysler Town and Country
2008-2010 Dodge Grand Caravan
2009-2010 Dodge Journey
2006-2008 Jeep Commander
2005-2008 Dodge Magnum
2015 Chrysler 200
2005-2014 Chrysler 300
2005-2007 Chrysler 300C
2011-2015 Dodge Challenger
2006; 2007 Mitsubishi Raider
2005-2007 Chrysler SRT8
2003-2014 Dodge Viper
Merchant Law Group is filing legal complaints across Canada, including courts in British Columbia, Nova Scotia, Ontario and Saskatchewan. However, the lawsuit doesn't include 1.4 million Chrysler vehicles recently recalled in the U.S. to prevent hackers from controlling the vehicles.
Chrysler vehicles in Canada apparently have different cellular configurations that prevent the cars from being hacked as in the case of the Jeep that was thrown off the road remotely.
Read complaints about the vehicles named in the Canadian lawsuit: