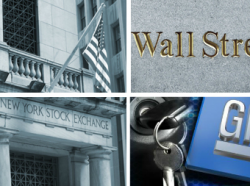 — While Volkswagen's emission scandal has dominated the auto news, General Motors and its defective ignition switches are still seeing action in court.
With 124 death claims and 275 injury claims approved by the ignition switch compensation fund, a class-action lawsuit concerning stock prices might be reaching its end. Both parties have agreed to settle the $300 million lawsuit which alleges the stock drastically dropped after the automaker admitted the switches were killing people.
The New York State Teachers' Retirement System (pension fund) was named lead plaintiff in the suit which alleges the ignition switch defects caused incorrect stock prices over a period of years.
The class-action lawsuit was filed shortly after GM started recalling cars with ignition switches that could move out of the "run" position while driving. The suit contains over 500 pages of information concerning stock that was purchased from November 2010 to July 2014. The lawsuit alleges in just a one-month period in 2014, the stock dropped almost $6.00 a share as word of GM's failures went public.
As lead plaintiff, the pension fund said it owns about $98 million in GM stock and lost over $6 million in a four-year period.
The plaintiffs claim while GM marketed its vehicles as reliable and safe, the automaker knew millions of cars had dangerous ignition switches but hid that knowledge from shareholders and the public.
General Motors had filed a motion to dismiss by arguing there is no evidence the automaker intended to defraud the plaintiffs and while there were problems with the cars, GM's financial controls weren't the cause of the ignition switch problems.
The GM securities class-action lawsuit was filed in the U.S. District Court for the Eastern District of Michigan - New York State Teachers' Retirement System v. General Motors Co. et al.