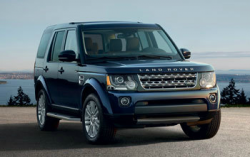 — Land Rover is recalling over 2,600 model year 2015 LR4 vehicles because numerous safety systems could become disabled.
Land Rover discovered problems with the software used in the 2015 anti-lock braking system (ABS). Vehicles of today are completely run by computer code and any tiny issues with the code can cause problems throughout the vehicles.
In the case of the Land Rover LR4, the ABS software checks the condition of numerous systems each time the vehicle is started. Known as a "good check," the software tells the computer if any defects exist anywhere in the system. However, the automaker determined the ABS software has problems with the "good check" and the way it was installed into the software.
The software errors not only cause failure of the ABS, but also the stability control, roll stability control, traction control and hill decent control systems.
A loss of any of these functions can cause problems with controlling the Land Rover LRV, but a loss of all safety systems can create serious stability issues.
Land Rover says there have been no reported accidents or injuries as a result of the defective software.
The Land Rover LR4 recall is scheduled to begin June 5, 2015. Dealers will update the ABS software to make sure the safety systems keep functioning.
Concerned owners of the 2015 Land Rover LR4 should contact the automaker at 800-637-6837 and refer to recall number P062.
Land Rover typically isn't known for ordering recalls on a regular basis, but that can't be said so far in 2015.