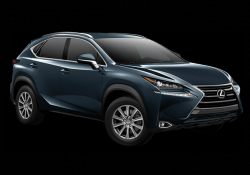 — Lexus is recalling about 3,000 model year 2015 Lexus NX 200t cars that can have problems with stability control.
Lexus says a component inside the anti-lock braking system actuator might have been damaged during assembly. The actuator controls not only the anti-lock braking system, but also the traction control and stability control systems.
Lexus says the anti-lock braking system can be activated unnecessarily and cause problems with controlling the car. However, the automaker says it's unaware of any crashes or injuries related to the actuator problem.
Lexus hasn't released details of when the NX 200t recall will begin, but Lexus dealers will inspect the actuator and replace it if needed.
Owners of the 2015 Lexus NX 200t should watch their mail, or call the automaker at 800-255-3987.