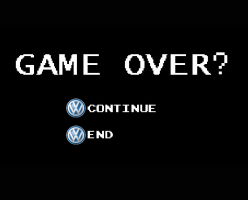 — Environmental regulators in Washington state told Volkswagen it will pay for selling so-called "clean diesel" vehicles that weren't so clean. Since 2009, about 500,000 of those VW diesel cars in the U.S. have been emitting up to 40 times the legal amount of nitrogen oxides.
Nitrogen oxides contribute to ground-level ozone and are linked with increased asthma attacks and contribute to premature death from respiratory and cardiovascular disease. Children, the elderly and people with pre-existing respiratory diseases are particularly vulnerable.
Washington regulators believe illegal VW emissions "defeat devices" have caused up to 529 metric tons of nitrogen oxides above the standard to be thrown into the Washington air since 2009.
Washington authorities accuse Volkswagen of violating the Clean Air Act, a fact included in the formal notice from the Department of Ecology sent to Volkswagen AG, Audi and Volkswagen Group of America.
Volkswagen is already facing maximum penalties of $18 billion from the U.S. Environmental Protection Agency and any states that take separate actions have the right to penalize VW with their own monetary fines.
California
Volkswagen will be forced to recall all 3-liter diesel engine cars in California after the California Air Resources Board gave the automaker 45 days to submit a plan for the recall. California authorities say the 3-liter vehicles have three "auxiliary emissions control devices" used to fool environmental regulators.
Affected are vehicles from Audi, Porsche and Volkswagen, all equipped with 3-liter V6 diesel engines. The model year 2009-2015 vehicles number between 15,000 and 16,000 and the forced recall is separate from the problems that plague 2-liter diesel models.
The news comes at the same time U.S. sales dropped 25 percent in November, a sign that buyers have questions about owning a clean diesel VW vehicle.
Germany
Volkswagen has always known it was busted in the U.S. for installing software called a "defeat device" that fooled official nitrogen oxide emissions test machines. But the automaker believed it was possible the same software wouldn't be considered illegal overseas where most of the 11 million affected cars are located.
German authorities have now dashed the hopes of VW by saying the software is considered an illegal "defeat device" used to cheat the system. Details will be worked out between VW and German regulators to determine how to proceed.
In another development, German authorities have opened another investigation into Volkswagen, this time concerning the automaker making false statements about carbon dioxide (CO2) emissions. The latest German investigation will focus on alleged violations of tax laws, specifically how VW's false CO2 readings affected tax incentives.
The question is how many consumers collected tax incentives they shouldn't have received based on purchasing cars with false CO2 emissions. VW said it is planning on losing $2.3 billion to non-U.S. governments that blew money on tax breaks.
Volkswagen also said a separate problem was discovered with how software works to recover energy used to recharge the car battery. The automaker told German authorities the software problem affects fuel consumption and once corrected, the fuel economy ratings could change. VW didn't say how many vehicles may be involved.
India
Following a government investigation into EA 189 engine emissions, India is forcing Volkswagen to recall over 320,000 vehicles with 1.2-liter, 1.5-liter, 1.6-liter, and 2.0-liter engines. The mandatory recall is expected to include cars from Audi, SKODA and Volkswagen. However, the automaker has denied there is a problem with the cars.
South Korea
South Korea says it has confirmed Volkswagen intentionally altered the emissions in over 125,000 cars, and regulators promptly ordered the automaker to recall all the cars. In addition, South Korea fined VW $12.3 million and told Volkswagen the recall details must be submitted by January 6, 2016.
VW cars to be recalled are those with EA 189 engines in model year 2008-2015 vehicles, including the Tiguan. South Korea's environmental ministry says more vehicles could be recalled after an investigation into the EA 288 engine, results that might not be known until April 2016.
More bad news arrived as VW said 50 Volkswagen employees have offered insider information concerning the cheating scandal. Considering VW management has consistently said only a few engineers knew about the illegal software, 50 employees speaking out implies numerous people might have hid the truth for seven years.