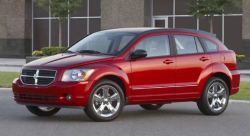 — Fiat Chrysler (FCA US) is recalling about 1.9 million cars and SUVs worldwide after reports of three fatalities and five injuries caused by airbags that failed to deploy.
FCA says the following cars and SUVs are affected, with 1.4 million of the vehicles located in the U.S.
2010 Chrysler Sebring
2011-2014 Chrysler 200
2010-2012 Dodge Caliber
2010-2014 Dodge Avenger
2010-2014 Jeep Patriot
2010-2014 Jeep Compass
2012-2013 Lancia Flavia
2010 Chrysler Cirrus
The National Highway Traffic Safety Administration says the cars and SUVs are equipped with certain occupant restraint control modules and front impact sensor wiring designs no longer used in Chrysler vehicles.
The automaker says it opened an investigation in April 2015 after 10 crashes were reported, and after months of research, engineers determined the occupant restraint control modules may short-circuit and prevent the frontal airbags, seat belt pretensioners and side air bags from deploying in a crash.
In addition to the 1.4 million cars and SUVs in the U.S., another 142,959 are in Canada, 81,901 are in Mexico and more than 284,000 vehicles are outside North America.
Chrysler doesn't know when the recall will begin because it doesn't know how to fix the problem, yet.
Affected owners may contact Chrysler at 800-853-1403 and give them recall number S61.
Read owner-reported complaints about the cars and SUVs named in the airbag recall: