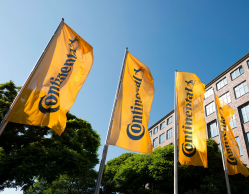 — A Continental airbag class-action lawsuit has been filed shortly after Continental announced a recall of 5 million airbags.
Named as defendants in the airbag lawsuit are Continental Automotive Systems and Continental AG, Atmel Corporation, Mercedes-Benz USA and parent Daimler AG and American Honda and its parent Honda Motor Co.
The affected U.S. models include the following vehicles:
2008-2009 Chrysler Town & Country
2008-2009 Dodge Grand Caravan
2009 Dodge Journey
2008-2010 Honda Accord
2008-2009 Mercedes C Class
2010 Mercedes GLK Class
2009 Volkswagen Routan
In January 2008, Continental received an airbag control unit that had been removed from a Daimler vehicle after the owner complained about an airbag warning light. An investigation determined problems existed with a power supply component known as the ASIC (application-specific integrated circuit).
That component is used to determine if a child or adult is sitting in a seat and to let the system know whether to deploy the airbag.
The problems with the Continental airbags concern corrosion in the semiconductor material that could cause swelling in the semiconductor. That swelling can cause problems with the electrical connections and failure of the airbags to deploy, or cause the airbags to deploy without a crash.
The Continental airbag lawsuit was filed in the U.S. District Court for the Southern District of Florida by Kopelowitz Ostrow Ferguson Weiselberg Gilbert.