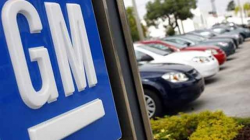 — General Motors wants millions of ignition switch customers to skip their opportunity to be represented in a New York courtroom as lawyers for GM asked the judge to bar claims related to a loss of vehicle values.
U.S. District Judge Jesse Furman in Manhattan is overseeing claims against the automaker caused by defective ignition switches installed in millions of cars.
The switch can slip out of the "run" position while driving and cause a loss of electrical power to the car. The switch will move to the "accessory" or "off" position and cause a loss of power steering, power brakes and a loss of the airbags.
General Motors eventually admitted the ignition switches had been defective for at least 10 years during a time when owners and occupants were being injured and killed.
Some of those owners were jailed after they were wrongly accused of accidents and deaths later determined to have been caused by the defective ignition switches.
A compensation fund created by the automaker has been closed, but not before GM paid $595 million related to 124 deaths and 275 injuries caused by the switches.
With an estimated $10 billion at stake, the judge questioned the defendant and plaintiffs about the legitimacy of recouping money allegedly lost not due to injuries, but based only on an alleged loss of money because of the hit to GM's reputation.
The plaintiffs say more than 70 recalls ordered by GM in 2014 have caused consumers to distrust the automaker, therefore causing customers a loss of value if they try to sell the vehicles.
GM counters that if ordering recalls automatically means a loss of vehicle value, automakers will be exposed to liability each time a recall is ordered for any matter, even if the recall doesn't necessarily concern safety defects.
The judge will likely rule in the next few weeks about GM's motion to dismiss the class-action lawsuits.