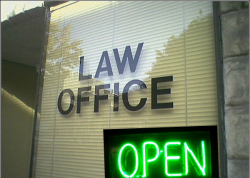 — General Motors and its deadly and defective ignition switches are back in the headlines as the U.S. Second Circuit Court of Appeals ruled the automaker must face certain claims relating to vehicles before GM's 2009 bankruptcy.
The ruling has the potential to affect millions of GM owners who received bad news in April 2015 when a federal bankruptcy judge ruled pre-bankrupt "Old GM" could not be held accountable for actions related to the ignition switches.
Those switches are responsible for hundreds of injuries and deaths due to GM's failure to admit the switches could move out of the "run" position while driving. Millions of vehicles have been recalled after GM concealed the defects for at least 10 years while vehicles were shutting down on the roads.
With the switch in the "accessory" or "off" position, a driver loses power brakes, power steering and the use of the airbags.
The appeals court ruled owners can file claims against GM for any loss of vehicle value caused by GM concealing defects and for the effect numerous recalls had on the value of the vehicles.
Lawyers representing GM owners have long argued "Old GM" and "New GM" actively committed fraud on the bankruptcy court by trying to cover-up the ignition switch defects.
The Second Circuit agreed and ruled owners will not be blocked from filing economic loss claims because General Motors knew about stalling cars and airbag failures when the automaker filed for bankruptcy. The court said GM should have admitted those problems during bankruptcy proceedings and informed owners about the dangers.
"Old GM—if reasonably diligent—surely should have known about the defect." - Second Circuit Court of Appeals
The ruling has the potential to affect millions of owners and hundreds of cases, some involving deaths and injuries.
Lawyers claim GM could be facing lawsuits worth up to $10 billion based on the Second Circuit's ruling, but General Motors is emphasizing many cases involve car owners who want compensated even though they suffered no harmed.
The new ruling is a nightmare for GM as the automaker admitted in April if the appeals court ruled the way it now has, the decision "could have a substantial impact on the potential liability of GM for acts or conduct of General Motors Corporation and what claims plaintiffs may pursue against GM in the multidistrict litigation and other courts."
GM has already paid out $2 billion for spending years concealing its deadly ignition switches, including shelling out $575 million to settle 1,385 death and injury claims and a shareholder suit, and another $595 million to resolve claims for 124 deaths and 275 injuries. Add to that $900 million to settle a government criminal probe where no executives were charged.