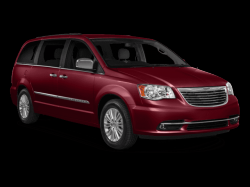 — Mercedes-Benz is recalling over 711,000 vehicles to replace dangerous Takata airbag inflators, and parent company Daimler is recalling another 136,000. Mercedes says the following vehicles are part of the 711,000:
2009-2010 Mercedes-Benz ML320 BlueTec 4Matic, GL320 BlueTec 4Matic and R320 CDI 4Matic
2011 Mercedes-Benz E350 Cabriolet and E550 Cabriolet
2009-2011 Mercedes-Benz ML350, ML350 4Matic, ML550 4Matic, ML63 AMG, and C63 AMG
2010-2011 Mercedes-Benz ML450 4Matic Hybrid, E350 Coupe, E350 4Matic, E550 Coupe, E550 4Matic, and E63 AMG
2011-2012 Mercedes-Benz GL350 BlueTec 4Matic and R350 BlueTec 4Matic
2009-2012 Mercedes-Benz GL450 4Matic, GL550 4Matic and R350 4Matic
2007-2008 Mercedes-Benz SLK280, SLK350, and SLK55 AMG
2011-2014 Mercedes-Benz SLS AMG Coupe
2012 Mercedes-Benz SLS AMG Cabriolet
2013-2014 Mercedes-Benz SLS AMG GT and SLS AMG GT Cabriolet
2005 Mercedes-Benz C230 Kompressor and C320
2006-2007 Mercedes-Benz C230
2006-2011 Mercedes-Benz C350
2008-2011 Mercedes-Benz C300 and C300 4Matic
2010-2012 Mercedes-Benz GLK350 and GLK350 4Matic
2006-2007 Chrysler Crossfire
The recall is associated with the recent announcement of 5 million additional Takata airbags that need repaired. In all the Mercedes-Benz vehicles, the driver-side frontal airbag inflators are the danger to occupants.
In the ongoing chaos that is Takata, those inflators can explode when the airbags deploy and send shards of metal into the vehicle cabin and occupants. To date, at least 10 people have been killed and over 100 injured when the airbags deployed with too much force.
Takata still has not determined the official root cause, but the prevailing theory relates to a chemical called ammonium nitrate. The chemical is used for the explosive force required to deploy the airbags.
But a problem with the chemical is how moisture can alter the chemical composition and cause the surrounding metal inflator to explode. Heat, age and humidity have been named as primary factors for the explosions, something seen in the fact most of the affected vehicles were located in areas with high absolute humidity.
The National Highway Traffic Safety Administration doesn't know when the recall will begin.
Mercedes-Benz owners may contact the automaker at 800-367-6372 and Chrysler Crossfire owners can call 800-853-1403.
Daimler Vans / Takata Airbag Recall
Daimler Vans USA is throwing in an additional 136,000 vehicles to the recall list, specifically the following Sprinter vehicles:
2007-2008 Dodge Sprinter 2500/3500
2007-2014 Freightliner Sprinter
2010-2014 Mercedes-Benz Sprinter 2500/3500
All the vehicles were manufactured from July 1, 2006, to July 31, 2014.
The problem in these vehicles is again the front driver-side airbag inflator that can explode when the airbag deploys.
Daimler Vans will contact Mercedes-Benz and Freightliner owners and Fiat Chrysler will notify Dodge owners, but there is no indication when that will happen. The dealers will replace the driver's side frontal airbag inflators.
Mercedes-Benz and Freightliner owners can contact Daimler at 877-762-8267 and Dodge owners may contact Fiat Chrysler at 800-853-1403.