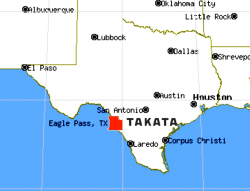 — The Takata truck explosion in Texas that killed one and injured others should be investigated by the National Transportation Safety Board (NTSB), that's according to U.S. Senators Ed Markey of Massachusetts and Richard Blumenthal of Connecticut.
Both men say a formal federal investigation is needed to determine how the crash occurred and what caused the truck to explode.
The August 22, 2016, explosion occurred when the tractor-trailer crashed, caught fire and exploded in the town of Quemado, Texas. The massive blast caused the death of Lucila Robles, whose remains were found two days later in her destroyed home. The truck driver and his passenger were injured, in addition to occupants in a nearby car.
One injured man filed a lawsuit against Takata claiming the explosion caused a concussion and permanent hearing loss.
The senators say Takata has already endangered millions of consumers by having a proven track record of cutting corners to put profits before safety and then lying to federal regulators. This should be reason enough for a NTSB investigation to determine if Takata took appropriate precautions when transporting an explosive like ammonium nitrate.
That chemical is blamed for deaths and injuries caused by Takata airbags that have exploded in crashes involving simple fender benders. The chemical is susceptible to heat, humidity and moisture that can cause the ammonium nitrate to become unstable.
Senators Blumenthal and Markey say the expertise of the NTSB is the best bet to ensure other towns and communities aren't endangered by the shipment of ammonium nitrate on the highways.
Federal safety regulators from the NTSB say they will decide in a few weeks whether to perform a complete investigation, but a preliminary analysis shows the contents of the truck were shipped according to standards.
NTSB hazardous material investigators and employees with the Federal Motor Carrier Safety Administration say shipping documents indicate the contents were packaged in the trailer correctly, in accordance with hazardous material regulations.
CarComplaints.com will update our website with any developments concerning Takata truck explosion investigations.