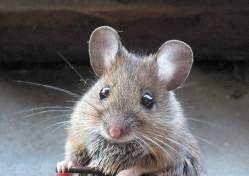 — A Toyota soy-based wiring lawsuit alleges mice, rats, squirrels and other rodents chew on the soy-based wiring like it's a delicacy, leaving drivers wondering why their vehicles are suffering from all kinds of problems.
Filed by 2015 Toyota Avalon owner Heidi Browder, the soy-based wiring lawsuit alleges Toyota skipped using plastic or glass-based insulation in place of soy, which is allegedly better for the environment.
According to the plaintiff, she learned the hard way about the soy wiring when her Avalon wouldn't start and a look under the hood showed wires chewed, so she had the car towed to a dealer. Toyota told her rodents had caused the damage and it would be no problem to repair the problems as long as she could cough up $6,000 to cover the bill.
The lawsuit alleges Toyota's warranty wouldn't pay for repairs because the damage came from an outside source, even though the technician allegedly said chewed soy wiring is common in Toyota vehicles.
The plaintiff says her insurance company came to the rescue, but Browder was still left paying a $500 deductible, something she says the Toyota warranty should have covered from the beginning.
The plaintiff claims Toyota should be fully aware of what the critters are doing to the soy wiring because of complaints that can be found across the Internet. A few of those complaints came from Maryland Toyota owners who described their vehicles as suffering from warning lights and stalling engines.
"Yesterday morning when starting my 2014 4runner the trac off light stayed illuminated along with the check engine light. I took the vehicle to the dealership and it was discovered that the vehicle was damaged by rodents (chewing, droppings). An electrical wire had been completely chewed through. I turned the damage into my insurance company but am out a days work, $50 deductible, $100 deposit for rental vehicle and $5.10 tax daily on the rental." - 2014 Toyota 4Runner owner / Rosedale, Maryland
"Rodents have discovered the soy compound used to insulate the wires. My daughter has had to replace wiring twice in the last month. The damage to the wiring results in engine and transmission issues including stalling." - 2012 Toyota Camry owner - Waldorf, Maryland
According to the lawsuit, Toyota refuses to cover repair costs and leaves owners holding the checkbook or turning to their insurance company to bail them out.
The Toyota soy-based wiring lawsuit, if certified as a class-action, will include thousands of Toyota vehicles across the U.S.
The lawsuit was filed in the U.S. District Court for the Northern District of Texas - Heidi Browder vs. Toyota Motor Corporation, et al.
The plaintiff is represented by Cory S. Fein.
Toyota joins Honda in answering to lawsuits filed over animals chewing soy-based wiring. In January 2016, Honda was sued after owners complained the soy wiring cause havoc with the vehicles.