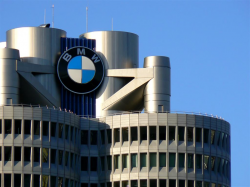 — BMW is recalling more than 2,150 older vehicles because the airbags can fail in a crash.
Recalled are the following:
2006 BMW 325i, 325xi, 330i, 330xi, 525i, 525xi, 530i, 530xi and 550i (With sport seat option)
2006 BMW 525i, 525xi, 530i, 530xi, 550i (With standard seats)
The problem involves the front passenger seat occupant detection mat that determines how the passenger frontal airbag should deploy in a crash, and if it should deploy at all.
BMW has been coping with these identical airbag problems since 2008. Safety regulators contacted BMW in April and requested information about 2006-2008 vehicles since a recall years ago. BMW discovered vehicles that should have been recalled long ago were never recalled.
The automaker says front passenger seat occupant detection mats can fatigue and crack from people getting into and out of the seats. Over time, tiny cracks can develop in the sides of the mats and cause the electrical connections to break.
The system will recognize this as an airbag failure and the frontal passenger airbag will be disabled, with a driver seeing the airbag warning light and the passenger airbag "On-Off" light illuminated.
BMW has not received any reports of injuries related to this issue.
The occupant detection mat recall should begin September 1, 2017, when the mat will be moved so that an external force to the seat does not cause micro-cracks in the mat. It's also possible the dealer will need to replace the mat.
Owners of the recalled vehicles may contact BMW at 800-525-7417.