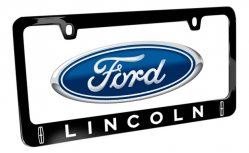 — A Ford electronic throttle body lawsuit should be dismissed because the plaintiffs haven't backed up their claims, says Ford in its motion to dismiss the class-action lawsuit.
The lawsuit alleges Ford and Lincoln vehicles experience sudden deceleration because they enter "limp-home" mode due to defective Delphi Generation 6 electronic throttle bodies.
Plaintiffs Janis Benkle and John Kovak claim the 2011-2015 Ford Edge, Ford F-150, Ford Mustang and Lincoln MKX are a serious safety hazard because the vehicles can suddenly slow down without warning. The affected vehicles are equipped with 3.7-liter Ti-VCT engines, and according to the lawsuit, Ford covered up the alleged defects to continue selling the vehicles.
Owners complain about their vehicles suddenly slowing down as warning lights illuminate at the exact same time. Drivers are left with no choice but to avoid traffic and try to get the cars off the roads as they lose power. Many owners have said they could get the vehicles restarted but couldn't get the speed back up to normal.
The electronic throttle body controls how much air is pushed to the engine from a driver pressing the accelerator pedal, but the plaintiffs claim electrical problems between the throttle body and the powertrain control module sends the vehicle to a crawl.
According to the Ford lawsuit, the powertrain control module activates the failure mode effects management system that won't allow the vehicle to travel more than a few miles per hour.
The plaintiffs claim Ford's advertisements for the vehicles fooled consumers into buying the vehicles, but Ford says the plaintiffs don't say which marketing materials were wrong.
According to Ford, the lawsuit should be dropped because some of the plaintiffs already had their vehicles repaired before the lawsuit was filed, and other plaintiffs haven't had any problems with the throttle bodies.
The automaker also says the plaintiffs shouldn't argue about ineffective warranties because the warranties specifically say having a warranty doesn't mean having a vehicle free from all defects.
Ford further says express warranty claims fail because the plaintiffs didn't plead an injury, and fraud-based claims fail because the plaintiffs didn't allege any essential elements in their claims. Other claims fail because the plaintiffs didn't show the automaker had the responsibility to warn of an alleged defect.
The Ford electronic throttle body lawsuit was filed in the U.S. District Court for the Central District of California - Janis Benkle, et al. v. Ford Motor Company.
The plaintiffs are represented by BG Law, Baron & Budd PC, and Wagstaff & Cartmell LLP.
CarComplaints.com has owner-reported complaints about the Ford and Lincoln vehicles named in the electronic throttle body lawsuit.