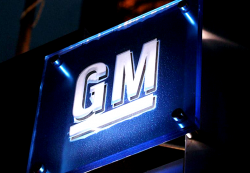 — A GM headlight warranty extension has been created to cover problems related to headlamp driver modules that cause the low-beam headlights and daytime running lights to fail.
Vehicles affected by the headlight module program include the following:
2006–2008 Buick LaCrosse
2006–2008 Buick Allure
2006 Buick Rainier
2006-2009 Chevrolet Trailblazer
2006-2009 GMC Envoy
2006 or 2008 Pontiac Grand Prix
2006 Chevrolet Trailblazer EXT
2006 GMC Envoy XL
General Motors has had fits with the headlight and running light problems and recalled more than 300,000 vehicles in 2014 to allegedly fix the issues once and for all. Then August 2015 rolled around and the automaker expanded the headlight module recall to include another 180,000 vehicles.
However, the National Highway Traffic Safety Administration stepped into the mess on April 30, 2017, after the agency received 128 complaints from GM owners.
The problem comes from the headlamp driver module melting from heat inside in the underhood electrical center and causing the low-beam headlights and daytime running lights to fail. GM says most lights won't be affected, including the high-beam headlights, fog lights, turn signals and marker lights.
In some cases the headlights fail and then come back on while other drivers say the headlight failures are permanent. One common theme among complainants is that drivers received no warnings before losing both headlights.
GM Headlamp Driver Module Replacement Program Details
General Motors calls it a "special program" for cases where low-beam headlights or daytime running lights are not operating on both right and left sides of the vehicle at the same time.
The automaker says this program will not apply if only one side is affected by a loss of low-beam headlights or running lights, so taking the vehicle to a dealer in this condition means paying for repairs yourself.
General Motors says it will provide owners with additional protection for problems related to the headlight modules. If the headlight problem occurs within 12 years of the date the vehicle was originally placed in service, or 150,000 miles, whichever occurs first, a GM dealer will fix the headlight module for free.
If you own one of the above vehicles and believe it has the headlight module problems, only an authorized GM dealer can replace the headlamp driver module for free, so contact a dealer to schedule an appointment because it's possible the dealer will need to order the parts.
Owners and lessees who have already paid for repairs for the headlamp driver module can be reimbursed. GM will provide a reimbursement form that you'll need to give to your dealer or mail to GM by May 31, 2018.
Watch your mail if you own one of the above Buick, GMC, Chevy or Pontiac vehicles.