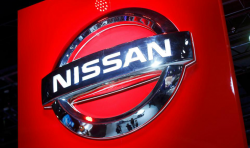 — Nissan EVAP canisters and emissions vapor vent tubes will be covered under an extended warranty after owners kept complaining about gas spilling out while trying to pump fuel into the tanks.
Nissan is calling it the "EVAP Emission Warranty Policy Enhancement" that will extend the evaporative emission vapor vent tube warranty to 15 years or 150,000 miles, whichever occurs first, if the tube is clogged.
Nissan says many 2003-2017 models can develop clogs in the evaporative (EVAP) emission vapor vent tubes located between the fuel tanks and vapor canisters, and the software in the cars may not be able to accurately pinpoint the problem.
Nissan estimates there are more than 11 million Nissan models and 1.5 million Infiniti models affected by the warranty program, although the automaker didn't name specific models.
Owners of Nissan vehicles have spent years complaining about trying to fill the gas tanks in Nissan cars, including the 2005 Nissan Sentra.
"The contact stated that gasoline spilled onto the ground before the fuel tank was filled to its capacity. The failure recurred on several occasions."
"While adding fuel to the vehicle it began to spill out of the vehicle. The vehicle was taken to an independent mechanic. The mechanic stated that the vapor canister needed to be replaced."
"While attempting to refuel the vehicle, fuel spilled from the filler neck and onto the passenger. "
"The contact was refueling the vehicle as gasoline began to spill onto the ground. The contact stated that it would take approximately 20 to 30 minutes to fill the fuel tank."
Nissan will mail owner notifications about the program and included with the letters are peel-off labels used to remind owners of the program. Nissan emphasizes the vehicles are perfectly safe to drive and there is no need to bring a vehicle to a dealer unless problems are noticed.
Nissan and Infiniti owners who have previously paid to have the EVAP emissions vapor vent tubes replaced prior to 15 years or 150,000 miles (whichever occurs first) may be eligible for reimbursement of out-of-pocket expenses.
Nissan and Infiniti owners who have questions or want to learn more about the EVAP canister extended warranty program, please call 800-647-7261.