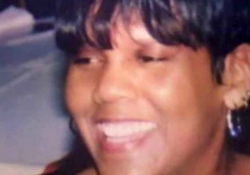 — A fatal crash involving an older Jeep Liberty has reminded safety advocates of the possible dangers of where the fuel tanks are located in certain Jeep SUVs.
Vicki Hill, 58, of Elyria, Ohio, was killed after her 2007 Jeep Liberty (photo) was rear-ended, a Jeep that had been recalled and allegedly repaired to protect the rear gas tank from leaking gas or exploding in a rear-end crash.
In the recall, her Jeep Liberty had a trailer-hitch installed after the National Highway Traffic Safety Administration (NHTSA) approved a safety recall to help prevent fires in rear-end crashes.
Consumer advocates have said from the beginning the trailer-hitch fix is no "fix" to protect the fuel tanks and systems that are located behind the rear axles.
Hill was allegedly stopped at a light when her Jeep was struck from behind by a 2003 Buick Century, causing a fire from the rear of the Jeep. The driver of the Buick was initially suspected of driving under the influence, but those charges were later dropped.
Responding officers were able to remove the driver of the Buick from her vehicle, but failed when they tried to reach the Jeep victim due to the intensity of the heat and flames.
The National Highway Traffic Safety Administration (NHTSA) opened an investigation into rear-impact fires in 1993-2004 Jeep Grand Cherokee, 1993-2001 Jeep Cherokee and 2002-2007 Jeep Liberty vehicles.
The investigation was expanded to about 5 million vehicles with gas tanks located behind the rear axles, allegedly leaving the tanks susceptible to blowing up in rear-end collisions.
Chrysler argued from the beginning the vehicles passed all crash tests and government regulations when the vehicles were sold, but consumer advocates pointed to the number of fires and fatalities that involved the subject Jeeps.
Back then, the Center for Auto Safety claimed the location of the gas tanks and fuel systems caused 478 people to die in 349 fires.
NHTSA asked Chrysler to recall about 2.7 million vehicles in 2013 by saying there are more reported fires in the subject Jeep Grand Cherokees than non-Jeep SUVs, but the automaker refused by saying the Jeeps were safe.
However, Chrysler finally ordered a recall of about 1.5 million model year 2002-2007 Jeep Liberty and 1993-1998 Jeep Grand Cherokee SUVs. The "fix" involved installing trailer hitches to the rear of the vehicles to allegedly protect the fuel tanks.
NHTSA approved the hitches as good enough even though it was clear the hitches would be useless in high-impact crashes. In addition, consumer advocates pointed to all the deadly fires that occurred in Jeeps that were already equipped with trailer hitches.