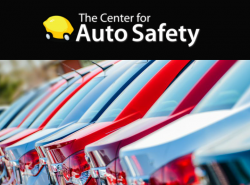 — An 80-page government document called "Preparing for the Future of Transportation: Automated Vehicles 3.0," got the attention of the Center for Auto Safety (CAS) which promptly petitioned the government to create enforceable safety standards for autonomous cars.
The Center submitted the petition to the National Highway Traffic Safety Administration (NHTSA) to request a regulation requiring all driverless car companies to provide safety information to federal safety regulators.
The Center says it has no choice but to respond to the government when it fails in its regulatory obligations by letting the autonomous industry regulate itself. With each step, NHTSA and the DOT insist the only way to increase safety is by eliminating regulations even though much of the public has safety concerns about self-driving cars.
NHTSA's third version of voluntary guidelines show regulators believe safety regulations are "barriers" to innovation as the U.S. is terrified other countries will take the lead.
CAS says NHTSA should force autonomous companies to show their technology is safe before testing it on public roads and before using human beings as test subjects in a lab. The Center acknowledges the possibilities for safety advancements are huge, but so are the potential dangers and disasters caused by making the driving public guinea pigs.
Automated Vehicles 3.0 promotes the idea that voluntary compliance by automated companies is what will boost safety. Federal safety regulators claim the fear of punishment for violating safety standards will do nothing but hinder innovation and that's something the government won't allow.
The voluntary guidelines also say brake pedals and steering wheels may soon disappear as exemptions are made it make it easier for self-driving car companies to get their cars on the roads. And NHTSA wants regulations updated to reflect that a "driver" is considered a computer without need of a human "driver."
The DOT further says public roads should be used as "proving grounds" for driverless cars instead of the 10 autonomous testing locations created in 2017.
In the latest guidelines, automated vehicle companies are asked to be forthright with the government about all aspects of safety, a position safety groups claim is absurd considering the history of automakers concealing defects and safety issues.
Although current standards require automakers to immediately report safety problems, the government claims self-driving car companies shouldn't be mandated to report incidents that occur during testing. The Center for Auto Safety says unenforceable voluntary safety standards are just that, something that leaves automakers unaccountable to the government.
The CAS petition further says all safety information from automated vehicle companies should be shared with the public.
The hands-off approach by safety regulators is the opposite of the 15 categories of information the Center says is necessary to protect the public.
According to CAS, current reports from automated vehicle companies read more like glossy marketing brochures as the government creates a cult of deregulation.
"We filed this petition today because this administration, from the White House to the Department of Transportation, has repeatedly demonstrated that it is committed to a cult of deregulation, even when obvious steps can be taken to provide needed safety information to the American people." - Jason Levine, executive director of the Center for Auto Safety