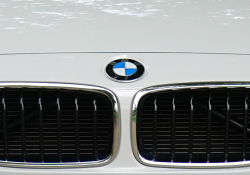 — A BMW oil consumption class-action lawsuit alleges multiple models require excessive amounts of oil, sometimes using one quart every 750 miles.
The 2009-2014 vehicles included in the class-action are equipped with V8 twin-turbocharged N63 engines:
BMW 7 Series Sedan (Manufactured 3/2009 to 6/2012)
BMW Active Hybrid 7 (Manufactured 4/2010 to 6/2012)
BMW Gran Turismo (Manufactured 9/2009 to 6/2012)
BMW 5 Series Sedan (Manufactured 3/2010 to 7/2013)
BMW 6 Series Convertible (Manufactured 3/2011 to 7/2012)
BMW 6 Series Coupe (Manufactured 7/2011 to 7/2012)
BMW X5 (Manufactured 3/2010 to 6/2013)
BMW X6 (Manufactured 7/2008 to 6/2014)
BMW ActiveHybrid X6 (Manufactured 9/2009 to 9/2011)
Plaintiff Jerry Moore purchased a used 2011 BMW 750i that allegedly consumed a quart of oil every 1,600 miles, well before the recommended oil change intervals.
Moore notified a BMW dealer about the problem but was allegedly told there had been an oil leak that was now repaired. However, the plaintiff says the oil consumption problem only grew worse.
In March 2015, a BMW dealer performed a "N63 Customer Care Package" and replaced the injectors and vacuum pump, but Moore says the vehicle continued to use too much oil. He says he was adding one quart of oil every 1,000 miles, so he again contacted the BMW dealership that told him the oil consumption was normal.
The plaintiff claims he was told, "that's just how BMW's are – you'll always need oil in between services."
Moore says he constantly had to add oil to the vehicle to prevent the engine from damage, even though the frequency was well beyond the recommended oil change intervals.
The N63 Customer Care Package (bulletin B001314) referenced by the plaintiff allegedly doesn't help to correct the oil consumption problems but works more to mask the problems.
Technicians are told to check the timing chains, fuel injectors, mass air flow sensors, crankcase vent lines, batteries, engine vacuum pumps and low pressure fuel sensors, replacing the parts if needed. The work is done for free even if the vehicles are no longer covered under warranty.
BMW also created the "N63 Customer Loyalty Offer" for discounts on new vehicles, and the "N63 Customer Appreciation Program" which gives customers $50 worth of BMW merchandise or accessories.
According to the lawsuit, BMW owners blame the problems on the turbochargers placed between the cylinder heads and inside of the engine V, rather than outside of the V and therefore away from components.
The class-action lawsuit alleges technical service bulletins (TSBs) issued by BMW to dealerships appear to conceal the oil consumption defects by telling dealers the issues are normal for turbocharged cars.
TSB SIB-11-03-13 begins by telling technicians to ignore oil consumption complaints about engines with less than 6,000 miles because the engines are expected to use more oil.
"[T]he internal engine components are not fully seated (break-in). Therefore, engine oil consumption complaints received prior to 6,000 miles cannot be considered."
Then the bulletin says engines "equipped with a turbocharger(s) will consume more engine oil than normally aspirated engines (non-turbocharged). The additional engine oil consumption of a turbocharged engine, as compared to a normally aspirated engine, is normal and not a defect."
The plaintiffs say the N63 engines would eat nearly 20 quarts of oil between the recommended 15,000-mile oil change intervals if the TSB information was true.
Another BMW bulletin, SIB-11-01-13, allegedly changed the N63 oil consumption specifications and instructed technicians to add two quarts of oil to a vehicle when the original instructions called for one quart to be added.
"While BMW did not address the underlying problem, it likely reduced the number of complaints because the engine oil level in the subject vehicles would now be overfilled, a condition that can cause the engine oil to become aeriated, resulting in potential oil starvation and reduced oil pressure." - Oil consumption lawsuit
According to the class-action, BMW's own instructions prove there is nothing normal about vehicles consuming as much oil as they do. In addition, the plaintiffs claim they had no way of knowing about the oil consumption issues, but if they would have known they would not have purchased the vehicles.
The BMW oil consumption class-action lawsuit was filed in the U.S. District Court for the Northern District of Georgia - Moore, et al., v. BMW of North America, LLC, et al.
The plaintiffs are represented by Lemberg Law.