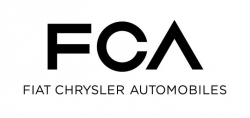 — Fiat Chrysler (FCA US) is recalling more than 154,000 vehicles in the U.S. because of problems that could reduce braking performance.
Another 19,000 are recalled in Canada, 900 in Mexico and 35,500 outside North America.
2018-2019 Dodge Grand Caravan
2018-2019 Jeep Compass
2018 Dodge Journey
2019 Jeep Cherokee
Chrysler opened an investigation in July after engineers determined the brake pedal on an affected vehicle was traveling too far toward the floorboard.
FCA and the supplier reviewed the information and confirmed the rear brake calipers may have out-of-specification chrome coating on the pistons. This can cause gas pockets to form in the brake systems and reduce rear brake performance.
The only warning a driver may have is the feel of a soft brake pedal and the pedal traveling too far, although the problem can occur without any prior warning.
By the end of July, FCA had received 163 warranty claims related to the brake calipers and pistons, five field reports but no reports of crashes or injuries.
The recall should begin September 28, 2018, when dealers will bleed the rear brake systems.
Owners may call FCA at 800-853-1403 and use Chrysler's recall number, U86.
CarComplaints.com has owner-reported complaints about the minivans and SUVs named in the recall.