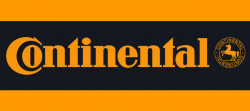 — The National Highway Traffic Safety Administration (NHTSA) has closed an investigation into fuel pump flanges made by Continental Automotive Systems after finding recalls conducted by Audi, Porsche and Volkswagen took care of the problems.
NHTSA opened the fuel pump flange investigation in July 2017 after Continental informed the government about fuel pump flanges that could leak fuel or vapors due to small cracks in the flanges. Continental identified Audi, Porsche and VW as the automakers impacted by the flange problems.
In 2016, Audi recalled more than 143,000 Audi Q5 and Q7 SUVs because of the flanges, then the recall was expanded in May 2017. At the same time, Porsche announced a recall of more than 51,000 Porsche Macans for the same fuel pump flange leaks. Volkswagen followed with its own recall in October 2017.
As part of the recall process, Continental told NHTSA about potentially similar fuel pump flanges used by other automakers and manufactured from the same polyoxymethylen-copolymer material.
Although NHTSA was concerned other automakers would need to issue flange recalls, Continental told regulators there were differences in the flanges used by automakers other than Audi, Porsche and VW. In addition, there were differences in the locations of the installed fuel pump flanges.
Testing conducted by Continental convinced investigators the recalls conducted by Audi, Porsche and VW were good enough to close the investigation without further action.